Perfect for all applications.....including yours
The KENWOOD DMR range provide a simple, affordable digital two way radio solution employing 2-slot TDMA in a 12.5 kHz channel, effectively doubling the capacity of existing 12.5 kHz equipment.
They have been designed to meet the needs of operations and business critical users requiring a cost effective voice and text/status message based communication system in a simple ETSI compliant format
NX-1000 Series two-way radios
Feature-rich, entry-level hand-portable DMR radios.
While positioned as the entry-level to KENWOOD DMR, the radios offer features and functionality you would usually find only in much higher priced models including automatic Digital / Analogue mixed-mode operation, industry-renowned KENWOOD audio quality, advanced worker safety features and performance in a budget-friendly price point.
These are the two models we recommend for use throughout UAE: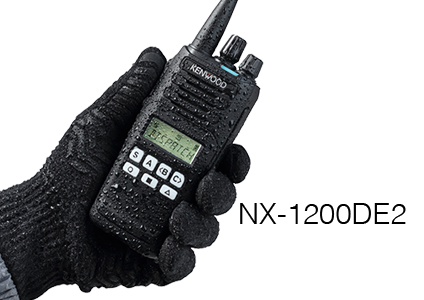 NX-1200DE2
VHF DMR + FM Analogue portable radio with standard Keypad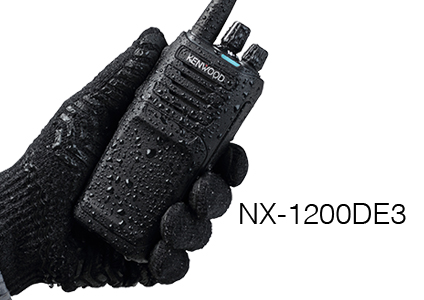 NX-1200DE3
VHF DMR + FM Analogue portable radio without keypad.
For a quick overview, watch the NX-1000 Series video below